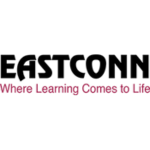 Important Child Nutrition Meal Distribution Update
As a reminder, the United States Department of Agriculture has approved the Free breakfast and lunch for all children 18 years and younger and older than 19 with a disability. Children do not have to be a resident or attend school in the town. This federally mandated benefit allows the child nutrition program to provide two meals (one breakfast and one lunch) a day when school gives educational instruction for ALL children through June 30th.
In response to the current public health crisis, the USDA has extended emergency waivers ensuring ALL children have access to USDA-approved meals.

Every child is eligible for one breakfast and one lunch per school day – whether or not they are attending school.
Each bundle will include breakfast and lunch for any student who cannot access meals in schools, any other child age 18 or under who is NOT attending school in person, and any child older than 19 with a disability.
Children do not have to be a resident or attend school in the town.
Beginning September 20th, 2021, meal bundle availability will resume, and at this time, we are requesting that you sign up as we are experiencing supply chain issues and staffing constraints.
If your student is quarantining, or you have other children who are not of school-age or currently attending school and are interested in accessing meals on the days that school is operating, please submit a request using the provided link. https://forms.gle/NDx3orrW2pkRy6kg6
Your continued support is greatly appreciated as we continue to navigate pandemic-related issues and interruptions in our provided services.
As always, if you have any questions, don't hesitate to get in touch with Heather Plourde at hplourde@eastconn.org or +1 (860) 455-1552.
With appreciation,
Heather A. Plourde
Director of Food & Hospitality Services
EASTCONN